About
About The Company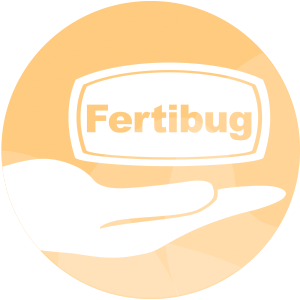 Welcome to Fertibug, Texas' Premier automated lawn fertilizer, weed control, and insecticide system! Our cutting edge lawn care system fuses irrigation with the distribution of lawn care products: by connecting the Fertibug applicator to an existing sprinkler system, we make lawn care easy, economical, and effective. Using the vast reach and high pressure of the sprinkler system's water output, lawn care products like pesticides, insecticides, and fertilizers are evenly and consistently dispersed, leaving you with healthy, green lawns free of mosquitoes, roaches, fire ants, and other pesky insects.
Fertibug is based in Houston, Texas, where the weather is hot, sunny, and conducive to outdoor activities: our kids love to play outdoors, we love to hang out in the backyard and barbecue with our families and friends. What we don't love is having to spray ourselves and our children down with bug spray from head to toe to avoid mosquito and fire ant bites. That's where the Fertibug system comes in: every Friday our computerized system kicks on your sprinkler system and releases the lawn care products of your choice. The amount of pesticides and insecticides that is dispersed is carefully calculated and monitored to avoid any unnecessary overuse of chemicals. This keeps our lawns healthy and our kids safe, just the way we like it.
We also love to golf, as do Texans all across the state. However, when rain is scarce, the Texas heat has been known to dry out the golf courses to the point of them being more accurately described as "browns" rather than "greens." Our system works for lawns and estates of all sizes: the lawn care products are distributed as far as the sprinkler system reaches. Fertibug's innovative technology and engineering can turn any sad looking lawn into a lush, green bounty free of bugs and mosquitoes. Call and schedule a consultation today!
About The System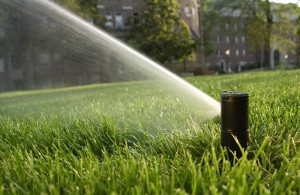 Fertibug is a precision fertilizer and pesticide injection method that uses your lawn sprinkler system's pressurized water to evenly distribute fertilizer, insecticides, and other lawn care chemicals. The chemical distribution depends on the range of your irrigation system. With the Fertibug pesticide applicator, chemicals are combined with the water from your irrigation source and then consistently and evenly dispersed throughout your yard or across your property. Our lawn chemical applicator helps reduce the presence of mosquitoes, fire ants, roaches, and other pesky bugs while simultaneously hydrating and fertilizing your grassy areas. Spray and liquid mixtures have been proven to be the most effective when combatting insects that cause plant diseases and ruin your flora's aesthetics as they achieve the farthest reach and diffusion. The result is a bug-free, gorgeous lawn that will make your neighbors green with envy!
Gone are the days of tediously and manually spreading multiple chemicals and watering your lawn with little or no results; forget dragging around and tripping over hoses to water your lawn; say goodbye to spraying yourself and your kids down with bug spray before letting them play in the backyard; nix the need for Citronella candles and other mosquito repellents every time you and your friends want to kick back and have a backyard barbeque; most importantly, imagine not having to swat away annoying bugs or deal with itching bites.
If that sounds too good to be true, look no further than Fertibug. Our system will save you tons of time spent watering and distributing chemicals, money on various pieces of equipment, and, most importantly, the hassle of dealing with pesky bugs, ants, roaches, and mosquitoes. With Fertibug you get to enjoy carefree summers and quality outdoor time with your family and friends.